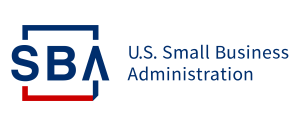 NEWS RELEASE
PRESS OFFICE
Release Date: May 5, 2023
Release Number: NR23-06
Contact: jordan.belser@sba.gov
Follow us on Twitter, Facebook, Blogs & Instagram
Jackson Hole Mobile Massage to Receive U.S. Small Business Administration's 2023 Spirit of Wyoming Award
JACKSON, WY – Amanda Martin, owner of Jackson Hole Mobile Massage, and her team will be presented with the SBA Wyoming District Office's 2023 Spirit of Wyoming award during a ceremony on May 18. The SBA Wyoming District Office presents the Spirit of Wyoming award annually to a business that embodies Wyoming's "can-do spirit" as they continue to demonstrate growth, potential for future success and a passion for volunteerism and community involvement.  
"We are thrilled to recognize Amanda Martin and her team at Jackson Hole Mobile Massage as this year's Spirit of Wyoming award winner," said Amy Lea, District Director, SBA Wyoming District Office. "The passion she has for her business, her staff and the Jackson community is undeniable, and again shows why Wyoming is such a great place to start and grow a small business." 
Jackson Hole Mobile Massage is a staple in the Jackson community and surrounding areas. Martin and her team not only provide quality massage services, but also place an emphasis on promoting optimal health and well-being for their clients.
"I've always known I wanted to have a business where I could travel to people's homes or be in nature, and Jackson definitely fits the bill," Martin said. "We're able to connect with clients where they are, and because this is a place where hard work meets hard play, we've really done our best to develop services that meet that need. And, we're honored to receive this award."
Nominations for the Spirit of Wyoming award – and others – are submitted to SBA throughout the fall and early winter. Winners are selected by a panel of judges and notified prior to National Small Business Week, which is held during the first week of May each year.
About the U.S. Small Business Administration
The U.S. Small Business Administration makes the American dream of business ownership a reality. As the only go-to resource and voice for small businesses backed by the strength of the federal government, the SBA empowers entrepreneurs and small business owners with the resources and support they need to start, grow or expand their businesses, or recover from a declared disaster. It delivers services through an extensive network of SBA field offices and partnerships with public and private organizations. To learn more, visit www.sba.gov.
Other 2023 Spirit of Wyoming Award Press
Success Story: Jackson Hole Mobile Massage – WY Small Business Development Center
Jackson Business Shows Wyoming Spirit – U.S. Small Business Administration
Jackson Hole Mobile Massage Honored with Spirit of Wyoming Award – CyberWyoming
Mobile Massage Shop, Martin to Receive Wyo. Award – Jackson Hole News and Guide
Meet Amanda Martin of Jackson Hole Mobile Massage – WY Small Business Development Center
Wyoming Small-Business Owners Featured on UW's Wyoming SBDC Network Podcast – University of Wyoming News